Social Media Art
with Social Studio 
Let's make art together … wherever you are.
Why? Because learning and growing is a social activity.
Artists of all backgrounds and skills deserve a community built on inspiration, support, feedback, and empathy.
Though Social Studio's social-media-based art activities you'll:
Build confidence

Find greater self-awareness

Increase your range of ideas and possible outcomes

Find that the creativity and perspective skills you develop in art can be used in all areas of life.

See yourself and others through art and together discover how to be ourselves.
Get started by following us on social (Instagram, Facebook, YouTube) and join the daily fun!
Practice. Practice. Practice! Social Studio Sketch is a daily practice of responding to an open-ended prompt with a sketch challenge as a way to explore and express our perspectives. Sharing our work teaches us to see and respect the way others see too.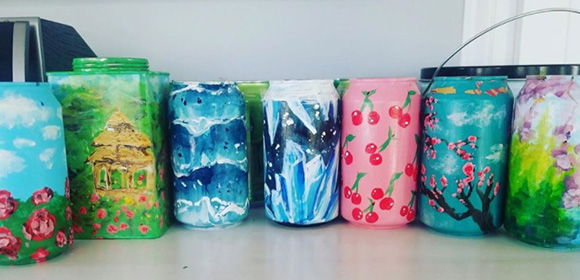 An informal introduction of an art or craft to a virtual community on Instagram Live. Social Studio Sundays presents projects you can do together as a family, at home with easy to find materials.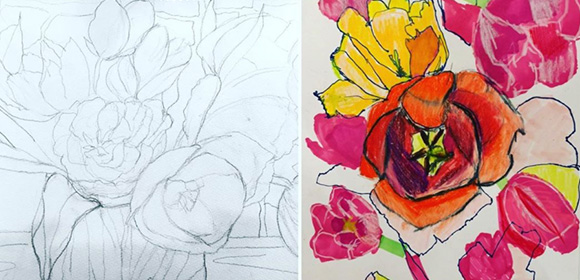 Just because we're not together doesn't mean we can't make art together. These group classes are designed to develop art-making and creative thinking skills on various topics.
Let's read and get inspired to make art. Social Studio Stories creates opportunities to read and relate to stories from the children's book collection at Social Studio. The story is followed by related art activities.
Find new perspectives and sharpen your skills through our daily sketch challenge. Share your creation and tag @socialstudiobaltimore with hashtag #socialstudiosketch
Sundays are for making things together. Social Studio Sundays are art initiatives you can do together as a family, at home with easy to obtain materials. Join us on Instagram Live.
Enjoy a story from Social Studio's children's book collection followed by art integration activities.
Connect to art through a supportive community. These group classes develop art-making and thinking skills on various topics.
What our students (and parents) have to say
This is my favorite two hours of the week! Genie opens the session with a group warm-up that is both fun and instructional. Then, the participants can work on projects of their choice. If you're not sure what you want to do, or how to do it, Genie guides you. As you work, you feel supported and by your fellow artists. The sense of community is second only to the spirit of creativity at Social Studio.
It's so much more than an art class. She had them engaging with science, nature and geography. They were singing songs. My daughter was bubbling over with pride after class. When she draws with us she is easily discouraged that she can't draw like an adult. With social studio the projects are age appropriate and she is able to engage with peers. As a fellow arts educator I'm super impressed.
Love that it was interactive. I wasn't sure if my daughter would be allowed to talk during the class because of the size but, she was able to talk and show her art work. I was very impressed. The teacher is very enthusiastic and you can tell she genuinely loves her job.
Lila has absolutely loved this class! Being exposed to different types of media and techniques while getting to explore an inspiring artist has been a wonderful experience for her. Genie is awesome and — even at a (Social) distance — has built a relationship with all of the students and a sense of camaraderie. What a fabulous experience!
Go to Social Studio Baltimore for all your kid and adult art making needs! R made this treehouse playground in a mere two hours this morning. Genie Arnot is such an amazing teacher and she has put together a beautiful studio that makes art accessible to everyone.
Genie, congrats on accomplishing a such meaningful feat. With art, we can feel the ground move beneath our feet and the air more oxygenated. You've given the community a dedicated place to grow and daydream. You're amazing!! Go on!
You taught me negative space, how to draw faces and many more really cool things! Most of all you showed me how to connect to other people and things and that is really powerful.
Being a student in your class is a gift that we are so thankful for.
I could not let this year end without telling you how grateful I am that you were Avelynn's art teacher for four years. She sees herself as an artist and a problem solver because you expect them all to be.
Thank you for being a wonderful art teacher! I loved art classes with you!
Newsletter
Subscribe to our Newsletter to stay in the know on the latest offerings.