Creating Comfort
Post written by Rachel Arnot Rockwell
During Spring Break or a long weekend, did you notice that being with family and friends brought you some moments of comfort? Maybe amidst a larger group, you noticed you could just listen to all the commotion and enjoy the energy bustling around you. Maybe you told a story and made someone laugh. Art, engaging with the Creative Process, can create those feelings of comfort too. When life feels a little chaotic, getting the people closest to you together to do a group art activity can provide a shared experience that allows everyone to relax into the business of the rest of the day. Or, maybe you need some time to center yourself to feel soothed by the freedom to just create for a few minutes. Try these activities this week and notice how the creative process brings comfort into your day.
Resources:
TRY THIS: Stop, Drop and Color
Gather everyone in the house and choose a page from a coloring book, mandala book, or print a page that inspires you from https://printablefreecoloring.com. Grab a collection of markers, crayons, or colored pencils. Set a timer for 5-15 minutes and just color together. The timer will help everyone relax into the project. Knowing a timer is set on a busy day helps the group focus on enjoying the moment together. Notice how long it takes to settle into the activity… it takes just a few minutes to feel the benefits of the creative process!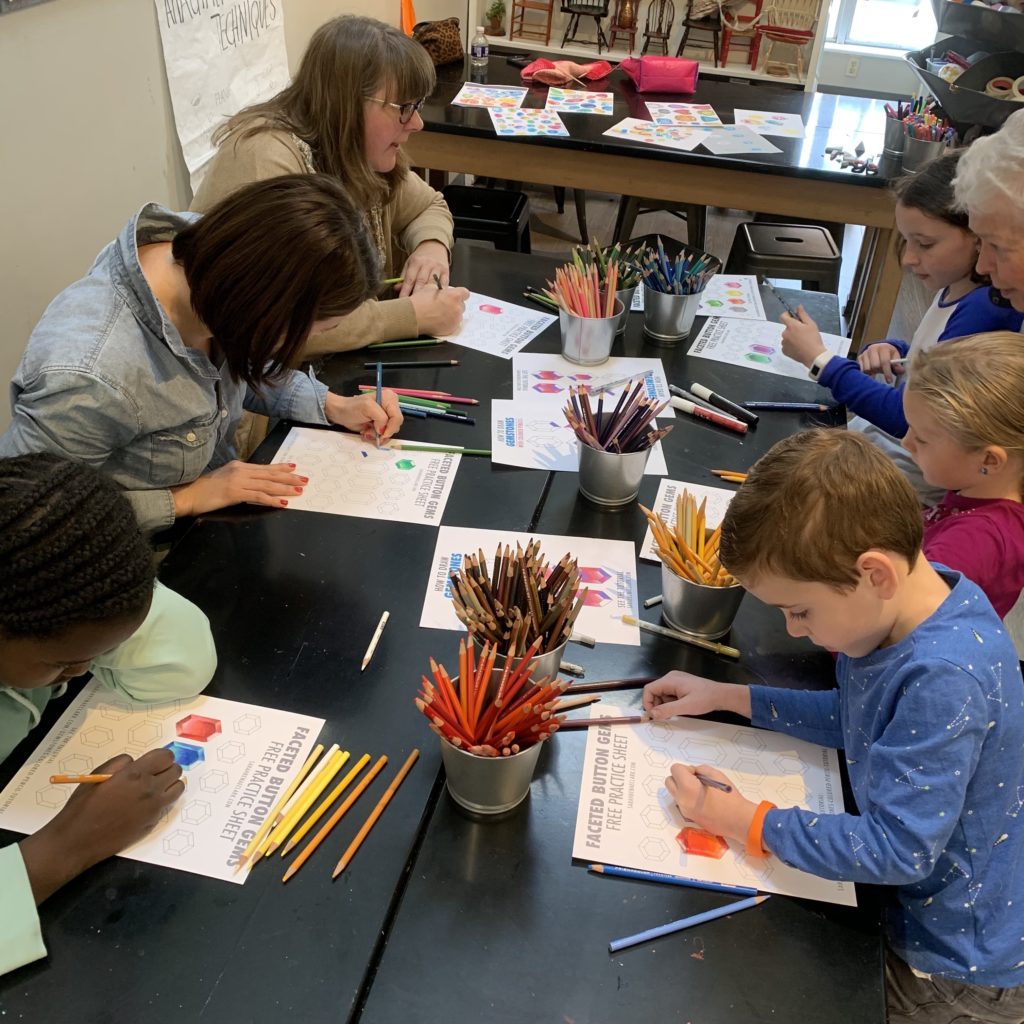 TRY THIS: Stained Glass Scramble
Gather a collection of markers, crayons, colored pencils, or any medium you enjoy. Use a black marker and a blank sheet of paper. Move the marker in no particular way around the page, intersecting and eventually creating many little and bigger spaces of blank white. Put the black away, and turn to your color collection. Start to color the spaces in with different colors. Notice what combinations you like together, which make you feel happy, calm, excited. If you've been stressed and have a long to do list, set a timer so you can relax as you enjoy the creative process.